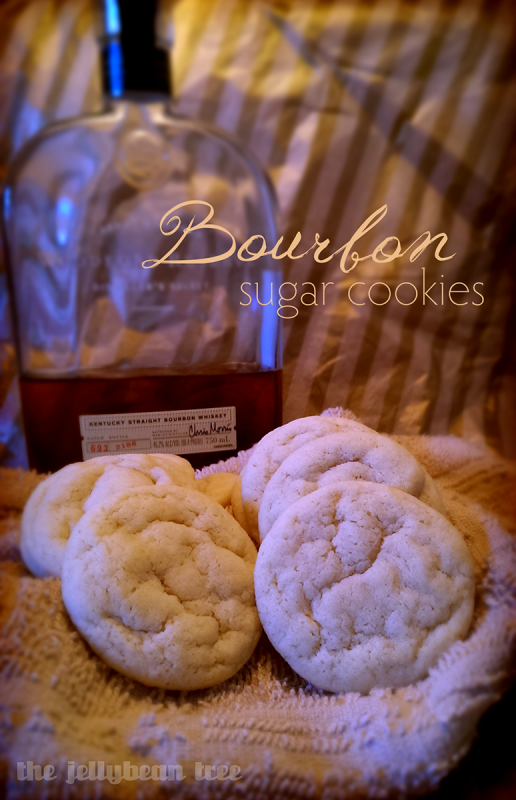 I've been working as a freelance illustrator/designer for some months now. I love it and I love that I have more time to cook and bake. It's Derby time again here in the Bluegrass and in celebration, I tinkered with a basic sugar cookie recipe to add the smoky flavor of bourbon. The texture of this cookie is spectacular and the soft center really brings out the hint of Kentucky's signature whiskey. I've included the measurements of some of the ingredients required if you choose to make plain cookies without the bourbon.
Bourbon Sugar Cookies
Ingredients
3 cups all-purpose flour (2 3/4 without bourbon)
1 teaspoon baking soda
1/2 teaspoon baking powder
1 cup butter, softened
1 1/4 cups white sugar (1 1/2 without bourbon)
1 shot quality bourbon (I used Woodford Reserve)
1 egg
1 teaspoon vanilla extract
Directions
Preheat oven to 375 degrees F (190 degrees C). In a small bowl, stir together flour, baking soda, and baking powder. Set aside.
In a large bowl , pour the bourbon over the sugar and let sit for a few minutes. The longer the sugar melds with bourbon, the stronger the flavor will be. I also covered the bowl during this time to cut down on the escape of vapor. Next, cream together the butter and sugar until smooth. Beat in egg and vanilla. Gradually blend in the dry ingredients. Roll rounded teaspoonfuls of dough into balls, and place onto ungreased cookie sheets. (I used parchment. I think it keeps the bottoms of the cookies from getting too brown.)
Bake 8 to 10 minutes in the preheated oven, or until golden. Cookies will puff up during baking and fall with cracked tops upon cooling. Let stand on cookie sheet two minutes before removing to fully cool on wire racks.
Happy Derby everyone!