Art nouveau, arts and crafts, and art deco are some of the most popular types of art and architecture. There's something breathtaking and decadent about the lines and materials. In the midst of artists like Tamara de Lempicka and Erté and the achievements of architects the world over, we find Charles Rennie Mackintosh. Born in Glasgow, Scotland, Mackintosh was talented in many creative fields, but is perhaps most well known for his architecture.
Throughout his life, Mackintosh displayed a singular style, one that ran closely with those of his contemporaries, but still had its own flair. One of his signature elements was a highly stylized rose. You can find it on a number of his pieces, whether architecturally or in paintings. He utilized vertical lines in long succession, peaceful symmetry, and tone saturation in paint and materials. The lines, textures, and figures were a pleasing hybrid of nouveau and deco. His less architectural work still maintained a bone of structure that was very Mackintosh. Human figures and flower stems were long and lean, curving like ceiling trusses.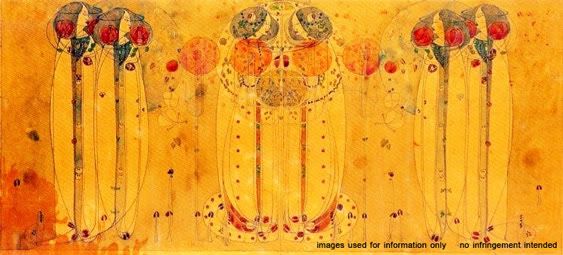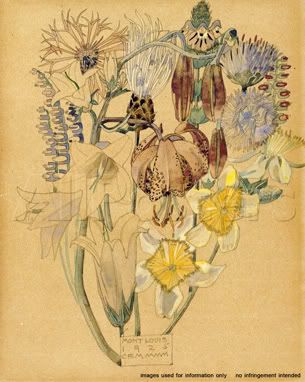 What's popular is often imitated, most of the time by 'small fish in big pond' artists and architects, people whose names escape the scholar's tongue.
The art styles of the day can bring accolades, but a true craftsman must always put a individual stamp on his or her work. Mackintosh was a quintessential creative of his era, but his work is one that people can instantly recognize. For that reason, he set himself apart and made himself a singular cultivator of inspiration.