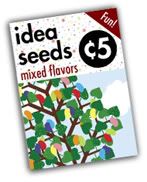 Santa Claus is one of the most recognizable symbols of the holiday season. His rosy cheeks, hearty laughter, and flowing white beard seem synonymous with jollity. He's had songs written about him, poems, been featured in plays and movies. He's the star of the most famous parade in America, the Macy's Thanksgiving Parade. Santa has also been used in a consecutively successful advertising campaign by none other than Coca-Cola.
Though Santa Claus has a rich and sometimes polarizing history, the version we think of most today was spearheaded by cartoonist and illustrator Thomas Nast in the mid-1800's. Nast was also the 'father' of the Republican and Democrat animal mascots. His Santa, featured on the cover of Harper's Weekly, was portly, wore a hat and fur-trimmed coat, and had a long beard.
A figure like Santa was bound to be popular, but his popularity and image reached new heights when he was tapped to be the holiday spokesperson for Coca-Cola in the 1930's. This image, designed by Haddon Sundbloom, brought the jovial elf into thousands of homes and even caused some to speculate red and white had been chosen for his clothes because they were Coca-Cola's colors. It is believed, however, Santa wore red and white long before then.
Santa Claus is not so much a person as he is a feeling. Most of us can recall the days and nights leading up to Christmas and how excited we all were at the thought of being visited by the man from the North Pole. Being so popular, Santa has been depicted in a myriad of ways. I charge you to use this Idea Seed to come up with your own image of Santa. Be creative, be different, be you. Merry Christmas to all and to all a good night!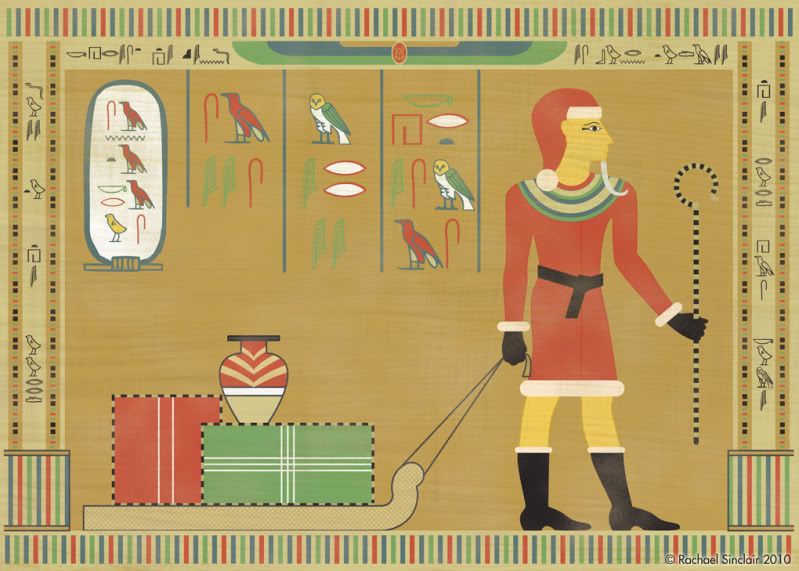 "Ho, Ho, Ho Like An Egyptian"
Hieroglyphs translate roughly as:
Across the top: Christ the King is born today.
Left side border: Joy to the world
Right side border: the Lord is come
Within the frame: Santa Claus says Merry Christmas