"What makes the difference between wishing and realizing our wishes? Lots of things, and it may take months or years for wish to come true, but it's far more likely to happen when you care so much about a wish that you'll do all you can to make it happen." - Fred Rogers
For those who wonder why my posts have been so sparse in recent months, let this be the answer. Every day for the last 365 days I have shared a snapshot of creativity with the world. I've researched, sketched, and written a years worth of mini history lessons and posted them on my Facebook page, never missing a day. I amassed over 60 Photoshop files alone with this project, filled with drawings and factoids. Over these past twelve months, there have been times when I wanted to stop. I would have two or three other projects in the works, my day job stressing me out, but I kept going. As I look back on what some may not see as much of an accomplishment, I see just how far I've come. If there's one thing a year-long project will do, it's show you just what the word 'commitment' means in your life.
A Year of Art & Design History
Digital sketches © Rachael Sinclair
Researching these people, objects, structures, and creations has taught me much about where we've been as inspired creatures and where we may go in the future. There has been beauty pulled from darkness and depression, invention pulled from necessity, and awe-struck breath pulled from the lungs of the world over the centuries. Art, music, literature, architecture, craft: these things give us the basic energy we need to soldier on. Without the creativity the arts bring us, we would not know the forms that lie waiting in a slab of marble, the colors hiding in an unpainted canvas, or the way a certain chord or line of prose can bring tears to our eyes.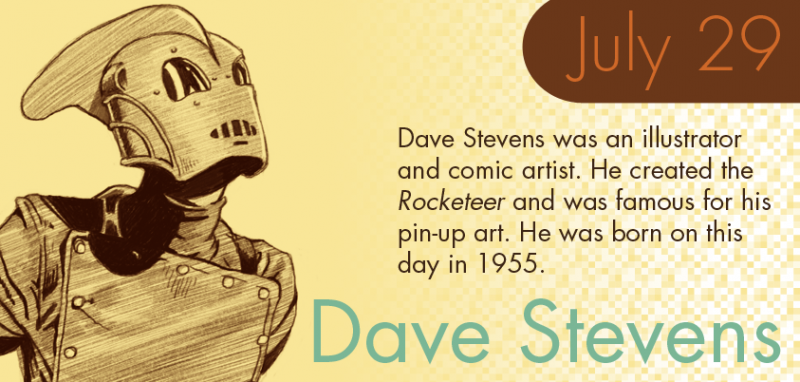 The milestones as they appeared on my Facebook page.
It's been an amazing journey into history and into my own determination. I've tried new styles and picked up a few bits of trivia. Pearl Buck said, "If you want to understand today, you have to search yesterday." I encourage you to delve into the history of what inspires you. Learn the ins and outs, ups and downs. Strike up a kinship with the past and you will never spend another tomorrow alone.