It seems we're always searching for ways to organize our lives. Sometimes, those of us with a stubborn creative streak (and a stubborn thrifty streak) try to organize in fun, cost-efficient ways. In an environmentally conscious world, we could all use to reuse. So why not look for unexpected ways to store and organize?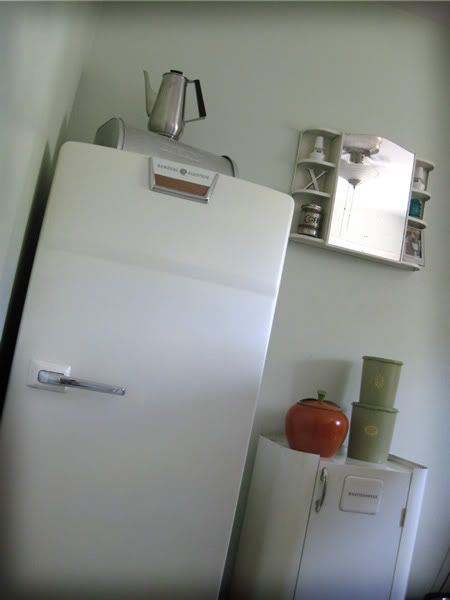 Over the years, I've kept a keen eye out for new ways to recycle, collect, surprise, and store. It all started with an old GE refrigerator we bought for $5 at a Habitat ReStore. We needed more cabinet space in our tiny kitchen without the thousands of dollars spent for a remodel. We gutted the fridge, cleaning out the old cooling motor and coils, insulation and rust, then repainted the outside. The 'fridge' holds cereal, snacks, chips, and canned goods. The door shelves are perfect for medications and vitamins. The small white Westinghouse cabinet followed as a way to store dog treats and food. On the wall hangs a medicine cabinet. This holds my spices and the mirror makes the small room seem a little bigger.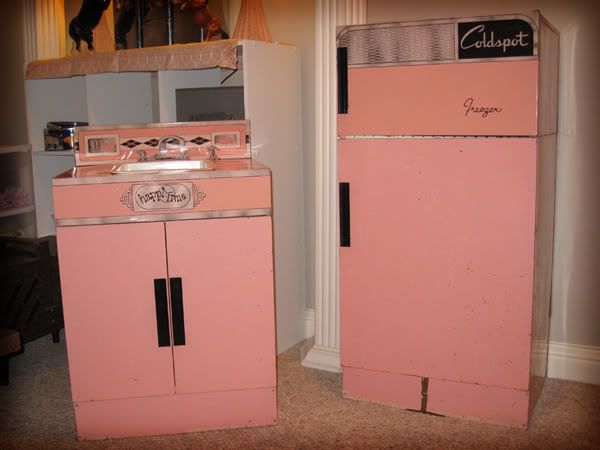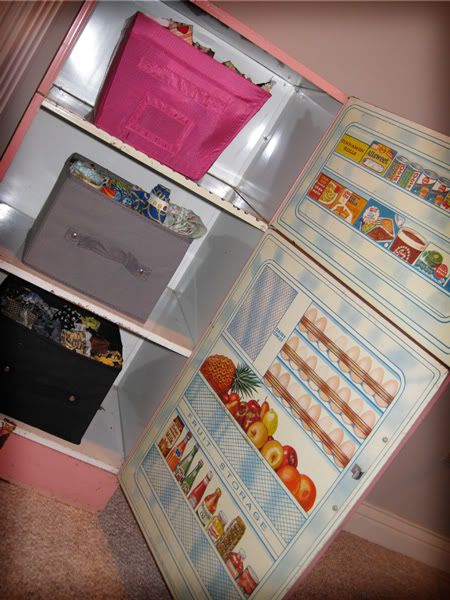 As a crafter, I'm always trying to find better ways to store my supplies. This folding magazine rack doubles as a filing cabinet. The two Sears Happi-Time toy kitchen pieces are essentially metal cabinets painted to look like a fridge and sink. I picked these up in an antique store's rough room at a steal. Canvas storage bins keep my fabric safe from the minimal rust. They may not look like storage, but they fit the bill while being ridiculously cute and vintage.
Storage and décor doesn't always have to march to the same old drummer. Finding new and creative ways to reuse furniture and various other things is almost as fun as painting, designing, sewing, or blogging. When you see something at a thrift shop, vintage or antique store, estate or yard sale, look at it with an eye to the potential. With a little imagination, elbow grease, and soapy water, something old can be new again in more ways than one!